Certainly you remember this from your childhood days!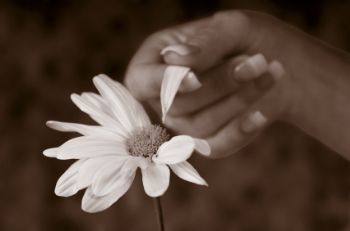 Throughout my life I have always known that my dad love me. I could feel his love when I was younger. He would take me fishing and hunting with him. He taught me everything I know about skating, swimming, basketball, baseball, and every childhood game you can think of. I learned knife safety and gun safety. I learned to shoot a bow and was vice president of the archery club in high school.
As I grew older the love I felt from my father changed, I guess in someways a father has trouble expressing appropriate feelings for a girl as she goes through physical changes and hormonal changes. But, my dads chemistry was changing too. My dad was diagnosed paranoid schizophrenic when I was in high school.
Through the years he had been aggressive and verbally abusive to my mother and I had stepped in the middle many times. My dad has a very deep bias against women. In his mind women are all liars, cheaters and whores. When you have a bias that deep, your mind is not looking for information that refutes that bias, but seeking information to supports it. There is a saying that goes "A mind changed against it's will is of the same persuasion still". So, no amount of good doing and righteous living would change that bias. Believe me I tried to be the good girl. To the point of being considered a prude by most of my classmates. Funny, teased for being a prude and a virgin at school and berated at home for being a lying whore.
When a couple of the guys on my bus caught wind of the fact that my father was so strict and that I was so prudish, they decided to make a little sport out of it. So, they took turns calling my house and telling my father that I was skipping classes and having sex with various guys in the bushes at school. No amount of me assuring my father that these allegation were untrue seemed to soothe his anger. I could not reason with him that there is no way I could be skipping classes without there being a record of it. I was in every class. I rode the bus to school and home from school. . . there was no place, no time and there was nothing happening. So, I was getting picked on at school, harassed on the bus, and my father was berating me at home about being a 'lying whore'. I do not remember how long the calls and berating went on, but it seemed like forever.
This singular event really marked me in some not so good ways. I remember the boys names, their words and their threats. I also remember the feeling that it just was not safe or happy to be a girl.
This past week, visiting in Virginia, my father was particularly agitated. He has been watching the Casey Anthony trail non stop. This has just fed his anger and distrust for women. Each day I could sense his agitation growing and his speech becoming more venomous.
On Friday, I planned to spend four - five hours with my mother on her day off cooking and chatting, looking through clean eating recipes, etc. Dad was at the house, and was agitated. One tiraid after another. First on 'christians', then on 'whoring', then on the protective instincts of parents. When he said to me "You know if someone came up here making accusations about you, I would have to take them down". I just couldn't let it go this time. I have nodded my head in appeasement too many times. I have said "I know you love me, dad", when at times his actions are not very loving and have hurt me deeply. I cannot shove down feelings anymore. Feelings that are shoved down just pop up somewhere else in unattractive and destructive ways. I was not angry with him, I just could not agree with him. So, I said "Actually, when others made accusations about me, you believed them and I got punished, repeatedly". He had no memory of the event or any other event and denied it had ever happen. Which is fine. I really did not need him to remember or apologize. I had forgiven him and myself two years ago when I started this journey towards health.
He pressed me for details and I gave him specific names and details of the phone calls and the pursuant interrogations, allegations and threats I received from him for days. He called me a liar and said I had dreamed these things up. Then he kept calling me a liar and added, "Carolyn, you are lying LIKE that whore Casey Anthony". I am used to this type of comparison and taking on the punishment he believes to be due to some other woman, in his mind we are all equal. One deserves to be burned at the stake, they all do.
Here is what my heart hears:
Carolyn = liar
Carolyn = whore
Carolyn = Casey Anthony
My father has put me on the scales of justice and found me guilty on all charges. There is nothing I could say or do that would change his mind. When he made that statement, all the alarms in my head went off that said I was in danger and it was time to leave. I immediately left. A few old wounds opened and oozing as I got into my car. I drove to my in laws, went straight to bed, curled in a fetal position and pulled the covers up over me.
I need to be comforted. I need to feel safe. I called my hubby. No answer. I got on line to see if he was on chat. No. But my son was, I hate to dump on my kids. Tim is very mature and loving. I didn't go into the facts, I just told him I was hurting and needed some love. He was very sweet and compassionate. I reached out to my best friend, Chuck. He helped calm me down and I was able to cry and take a little nap and felt much better . . . though still shaken.
My mother called me to make sure I wasn't binging and that I was okay. I assured her that he does not have the power to define me or limit me in any way anymore. I am the daughter of the King Most High, my value and my worth are far more than a few negative words can take away.
I am not angry with my dad. I am hurt. I do realize that my dad loves me, but his love cannot protect me from the destruction of mental state that says attack and destroy. That instinct in him is too deeply seeded and with nothing to balance it or counter it, I cannot allow it in my life.
Does he love me . . . yes.
Does he understand that loving someone does not mean possessing, oppressing, controlling, bullying and otherwise degrading . . . God, I hope not. I have to believe he is unable to understand that . . . otherwise his attacks are intentional, to purposely destroy and that is not love.
2 Cor. 4:8
We are pressed on every side by troubles, but we are not crushed. We are perplexed, but not driven to despair.