1. You don't mind having chemicals in your body
2. It doesn't bother you to look 10 years older than you are.
3. Muffin tops might come into fashion.
4. You don't have time to go to the gym because of all the doctor appointment you have.
5. Weights are heavy . . . pills only weigh ounces and can be lifted to your mouth several times a day.
6. They make clothes with elastic waist bands for a reason.
7. Your doctor is a friend of yours and you want to keep him/her financial secure.
8. If you wanted to feel young and energetic you'd take a pill for it.
9. You prefer the puffy feeling of having too much sodium in your diet.
10. If you want your arms to look slim and tone you can always wear a black top with long sleeves.
Guess who was selected as a success story for the Eat Clean online community?!!!!
eatcleandiet.com/community/success_s
tories/carolyn_channell.aspx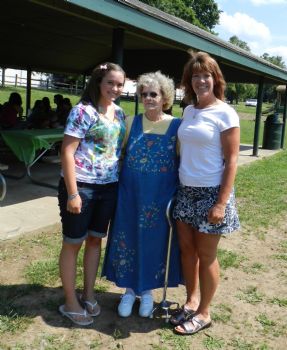 I am visiting family and friends in Virginia right now. This is my grandma with her youngest granddaughter and her oldest granddaughter (me)