I have so much to write about!!! I have written notes and chapters over the past week. Right now I will just share some pictures with you to make this a shorter read.
I was so impressed with hot yoga!!!! I came home with so much inspiration, motivation and clarity of direction. I am going for my next level of certification as a yoga instructor! AND I am going to contact a gal who owns a local studio for dance and movement. She had approached me a while back about teaching yoga there. At the time I was not in a position to take that offer. She asked me to keep her contact info in case my situation changed. I want to visit her studio and look at the possibility of bringing hot yoga to this area. I am not in a position to open my own studio, but would definitely be interesting in partnering with someone to create something amazing. I have tons of ideas for 'yoga' nights and events. I am also certified in children's yoga and prenatal and post natal yoga. So I'm thinking Yoga Momma night! Mommy and Me Yoga! and a couple theme nights to hit the college community around us with a Pajama Yoga night! Oh, I could get carried away here and talk about this for way too long and forget to share some amazing pictures with you.
This is my 'progress' picture after EIGHT days of hot yoga!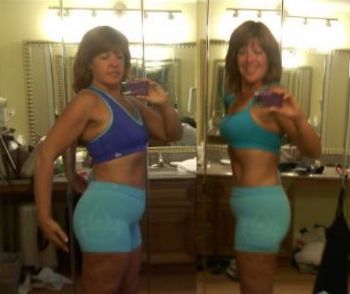 On the left I was feeling self conscious about these little shorts I needed to wear to withstand the 115 degree tempts in the studio. I bought these on the first night I signed up for class when I felt how hot it was in there and realized that I had not packed clothes that would work well. On the right, just 8 days later. Standing in the same position in the hotel, wearing the exact same pair of shorts. I was feeling leaner and longer through my torso and didn't have scales to weigh on or a tape measure to see, so I took the picture. When Amy did the side by side pics for me I was blown away. I thought maybe my perception of my body had changed because I had become accustomed to seeing more of it on a daily basis during yoga classes.
Oh, so many things to share. What's next. Oh, my new travel cooler arrived while I was away!!!! What a surprise. I was told that they take a long time to ship. But it was here in less than a week! Yay! This is a cooler for the serious clean eater who packs around three meals or more a day! Me! Call me a control freak. I like to think of it as planning for success daily. I am delaying here, because this is a lunch box on steroids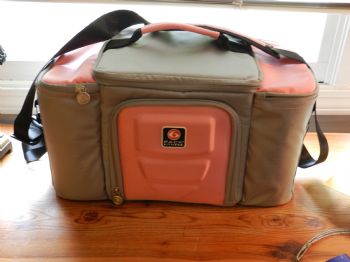 !
I love it! Pink!!!!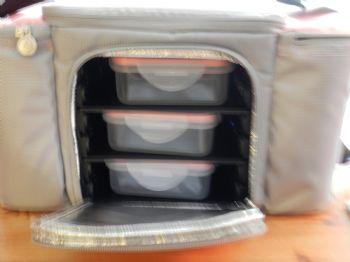 It has three shelves inside to hold three containers (which come with it)
For some reason I cannot load this picture right now that shows the containers
It also has a top compartment for vitamins, supplements, etc.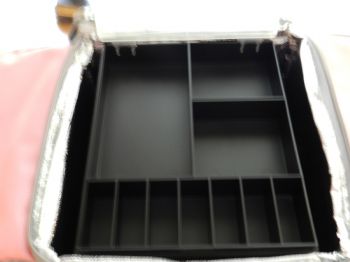 And two side pockets for protein shakes, water bottles, etc.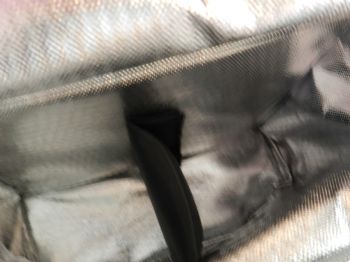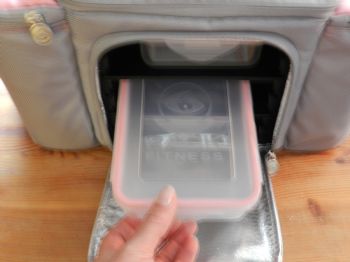 Okay, there is the picture I was trying to load earlier. They are good sized lock tight containers with pink on the lids!!!
Two ice packs come with it that slide down inside through the top down into the sides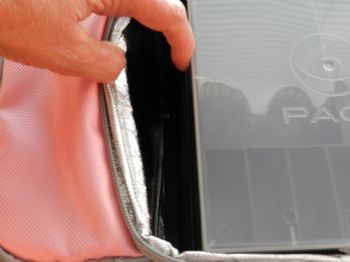 In addition to the handle on the top, there is a nice padded shoulder strap.
You can find this product at
www.6packbags.com
I also ordered another new workout outfit from Fit Activewear. I love these clothes by Zeudy Mars! She is the founder, designer and creative force behind this line. I love the fabrics, the fit, and the look of her line of clothes. They are so comfy I want to wear them everywhere.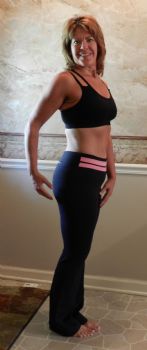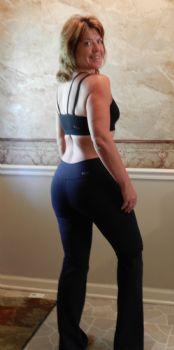 That's all I have to share for now!!! I am getting more and more comfortable with seeing my body and embracing all of who I am and what I am created to do in this great big beautiful world. I hope your journey to wholeness is fulfilling, happy and filled with joy!
Be beautiful! Be YOU!