Here is a check list to help you prepare for the week.
Chicken baked or grilled
Eggs boiled
Veggies cleaned and cut
Brown rice/farro/quinoa cooked
Lunch Box Cleaned and ready
Ice packs in the freezer
Water Bottles cleaned and ready to go
Fruit purchased
Raw nuts on hand
Oatmeal or other whole grain for breakfasts
Flaxseed/bee pollen/herbal teas
Eggs! Make sure you have plenty for boiling and scrambling
Sweet potatoes cooked (I cook up two whole sweet potatoes and cut them in halves to keep in the fridge)
Protein powder on hand
Glass or other reusable containers to pack your meals for your cooler
Workout plan written
Your first day is from Cooler 2 meal plan, the family meal plan, the gluten free meal plan and/or we do have a couple members following the vegan meal plan and I am working on getting a support team together to help navigate them throughout the challenge.
Your day one workout that goes with this menu plan is a vigorous lower body workout. Does it need to be my lower body workout . . . . no! Just make it challenging for YOUR fitness level. Page 37 of the Oxygen book-a-zine has a 15 minute Plyo workouts, that I would add to the end of a lower body workout that looked something like the workout on 144-146.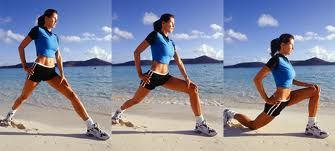 These are not pictures from the book, just a sample.
Before you even start your workout, make sure you have a written plan. Write in a small notebook or a journal. You want the name of your exercise, the number of repetitions, weights and the number of sets you plan to do already planned before you start. Use the pages 37, 144 – 146 as your guideline. Amy is also publishing what her workout looks like for Monday for those who would like to follow along. I will get a link to her info for you.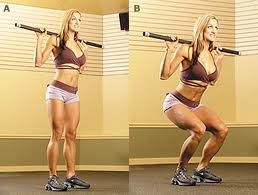 Monday is my long set this week: 4 sets of 12 each with a midrange weight
Walking lunges
Squats with the smith machine
Leg Extensions
Leg Curls (hamstring curls)
Seated Leg Press
Single Leg Romanian Deadlifts
Single Leg Lunges
Standing Calf Raises
Lateral Lunges
Front Push Squats
End with yoga warrior poses, triangle and pigeon poses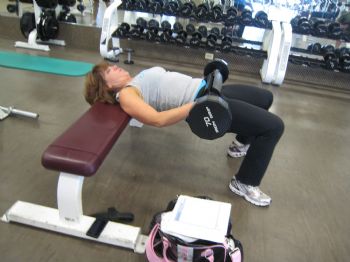 Doing hip thrusters here, which are not on the schedule for this Monday, but are on my other lower body night.
Amy has put together a nice 60 min. power playlist for us to use in our workouts. I can always count on Amy to supply me with the best workout music that powers me through a tough set. Add a few of these to your playlist and let me know some of your favorites to workout to.
Name Artist
Fighter Christina Aguilera
Hey Baby (Drop It To The Floor) Pitbull featuring T-Pain
On The Floor Jennifer Lopez
Club Can't Handle Me [Feat. David Guetta] Flo Rida
Yeah 3x [Clean Version] Chris Brown
Only Girl (In The World) Rihanna
Tonight (I'm Lovin' You) Enrique Iglesias
Rock That Body Black Eyed Peas
Till The World Ends Britney Spears
Hello Martin Solveig - Dragonette
All Fired Up (Single Version) Pat Benatar
Jump [feat. Nelly Furtado Edit] Flo Rida
Boom Boom Pow Black Eyed Peas
DJ Got Us Fallin' In Love Usher featuring Pitbull
Raise Your Glass P!nk
SING My Chemical Romance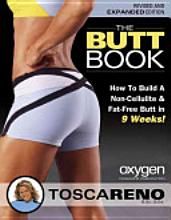 Not to confuse you, this is not one of the books being reference for this 28 day challenge, but it is a great visual for what we are working towards. A nice high tight strong backside!
Squat!
Above all else, remember that the choices you make with food on the first day are more important than what you do in the gym. You cannot out exercise a poor nutrition plan. Does that mean you should not exercise . . . hush your mouth! No, I am saying if you can only focus on one at this time . . . focus on your food. Add in the exercise as you can. If you cannot lift weights or do any of the above exercises think about ways that you could hit those lower body muscles at your current fitness level. Walk up stairs? Walk up hills? Do wall sits? Do plies? Squeeze a ball between your knees? Leg lifts? Get creative and let us know what you are doing to challenge yourself! Others will be encouraged! Start where you are and move towards where you want to be.
Live beautifully! You are loved!