2009 I started my weight loss journey, weighing 267 lbs.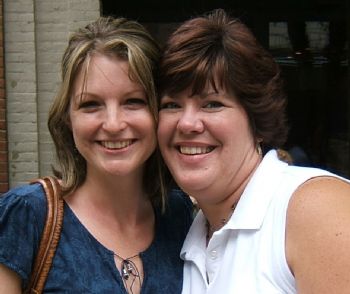 By December I had lost 60 lbs.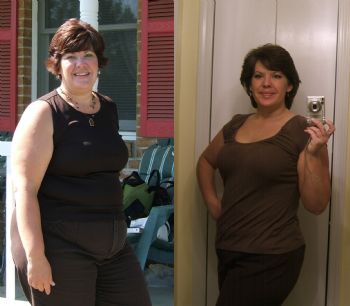 2010 I was training for my first half marathon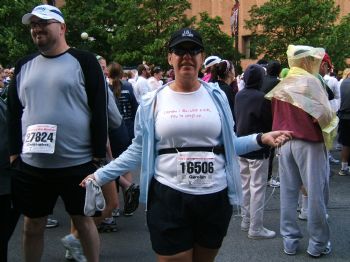 I learned a lot about myself, commitment, dedication and the role diet plays in performance while I was training. The training is the experience you don't want to miss.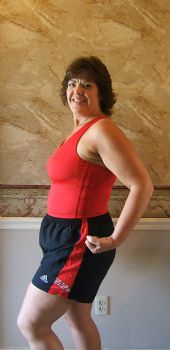 Yea, well, don't even ask! LOL!!! I thought you would be able to see some muscles because I could feel them! LOL!!!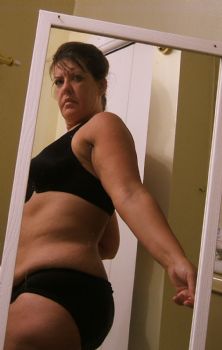 Then, in a moment when I was feeling really good about my progress, I took these pictures. I had been working hard for a year, had lost 80 lbs. And I still had so far to go. I am grateful for these pictures though. Because at this point it could have been easy to just be complacent with the progress I had made. I had gone from barely able to exercise with the Wii Fit for 10 minutes a day, to running a half marathon, riding my bike 23 miles on Saturdays and was enjoying a very active life. I was happier and healthier than I had been in years. And 80 lbs. in a year is amazing progress and even though my body is far from idea, it was a heck of a lot better than it had been and I looked 'normal' in clothes.
Then I started feeling a little desperation and felt tempted by all the quick fix headlines on the magazine rack. Lost 10 lbs. by Sunday. Drop a dress size in a week. Eat your favorite foods and lose weight. Lose weight without exercise, etc.
I had been following the clean eating principles in Tosca Reno's Eat Clean Diet Recharged since January 2009. I felt great and was making tremendous progress. I delved back into the books certain that I had missed something that would help me get to the next level. Was there a 'next level' for me? Or was I there? I wasn't sure, but I wanted to find out.
A couple gals that inspired me from Spark were Nancy and Tia. They had amazing physiques and were close to my age. I believe I meet both of them on a clean eating team. I asked both of them TONS of questions and started to believe that maybe, just maybe I, too could have that kind of transformation, with the right information. So, I enlisted the help of Ruben (Flexchef) who had coached Tia and Nancy. Ruben taught me how to lose fat and gain muscle using the clean eating principles I was already enjoying. He introduced me to food combinations I would not have thought of and he taught me that is it never okay to deprive myself of food or skip a meal. This was a huge thing for a girl who had battled with bulimia for over 25 yrs.
In June 2010 (one year after starting my journey), I took this picture as my 'before' picture as I started the next chapter working with Ruben.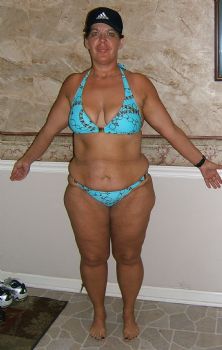 Ugh! Really hated having to put on a bikini. I bought the largest and cheapest one I could find. This was not a pleasurable experience, putting on a bikini and allowing a picture to be taken as evidence of my apparent over abundance.
But, each week I got a little more confident in front of the camera as the changes started happening in my physique and how I was feeling.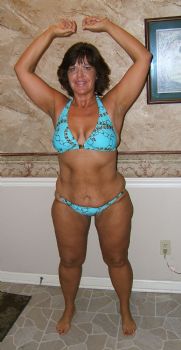 I was feeling so fabulous! After three months of working with Ruben, I had lost 10 lbs. gained some muscle and confidence, gone from wearing a loose size 14 to a size 10. I also got a thrill out of buying my first size 8 dress and crying in the dressing room because it looked so dang good.

I am grateful to Ruben for the tools that he shared with me for three months that I will continue to use for a lifetime. After three months it was time for me to move on. My goals had changed a little for that time. I was now training for marathon.
November 2010 I ran a full marathon. Man, training discipline and focus! I love the woman I became in the training. Those long runs taught me a lot about perseverance, commitment and focus. Awesome experience. I can't find the photo right now, I will try to come back and add it later.
2011. After the marathon, I noticed some changes in my body composition that I was not pleased with. My body was storing more fat and felt fluffy. I upped my lower body weight training and time in the gym. I started running sprint intervals on the indoor track and using the Cross Trainer for HiiT sessions a couple times a week. Immediately following the marathon I started cutting back carbs and calories since I would not be continuing to run 35 miles a week. Now I needed to get back on plan, the plan I had been using with Ruben that worked so well for me.
I used the principles of clean eating and what I learned from Ruben to start making my own recipes and writing my own meal plans. The results have been amazing! I feel more incredible than ever.
The big kick I needed came with I had the opportunity to meet Tosca Reno at The Arnold Festival in Ohio the beginning of March.
The two weeks leading up to the festival I went on the Cooler 1 plan from the Recharged book. I am so glad I did. It was so easy to follow and worked great with my travel plans (easy to pack foods). I was able to meet someone who had had a major impact on my life. I felt confident, poised and strong.
At the festival I met some amazing role models and I got a signed copy of Eat Clean Diet Stripped. I am currently on day 26 of the 28 day plan! I love, love, love the foods and the variety that I have been introduced to here. It has opened up yet another world to me. I will definitely be continuing some of these recipes! Oh, here is my before and 3 week progress picture for Stripped.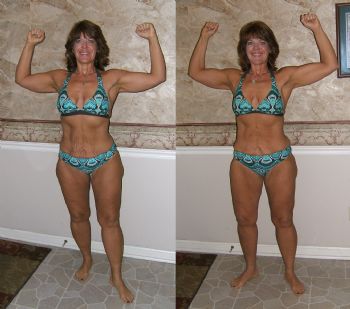 So, I am already planning the next chapter! On April 26, the day after Easter, I will be starting the Oxygen Bikini Ready in 28 Days plan, using the exercises and recipes in it, in combination with menus from Recharged Cooler 1, Recharged Cooler 2 and Stripped. My Facebook Fabulous Fitness team page has an Event set up for those who would like to join and I will be posting the event here on Spark in my Fabulous Fitness team for those who would like to join. The accountability is awesome and you gain momentum from hearing what others are doing. Join it! What do you have to lose.
Oh, THE year . . . 2011 . . . this is the year I claim to be smokin' hot before my 46th birthday in December!